About W R Tullock & Sons Ltd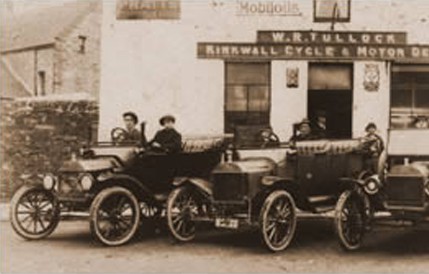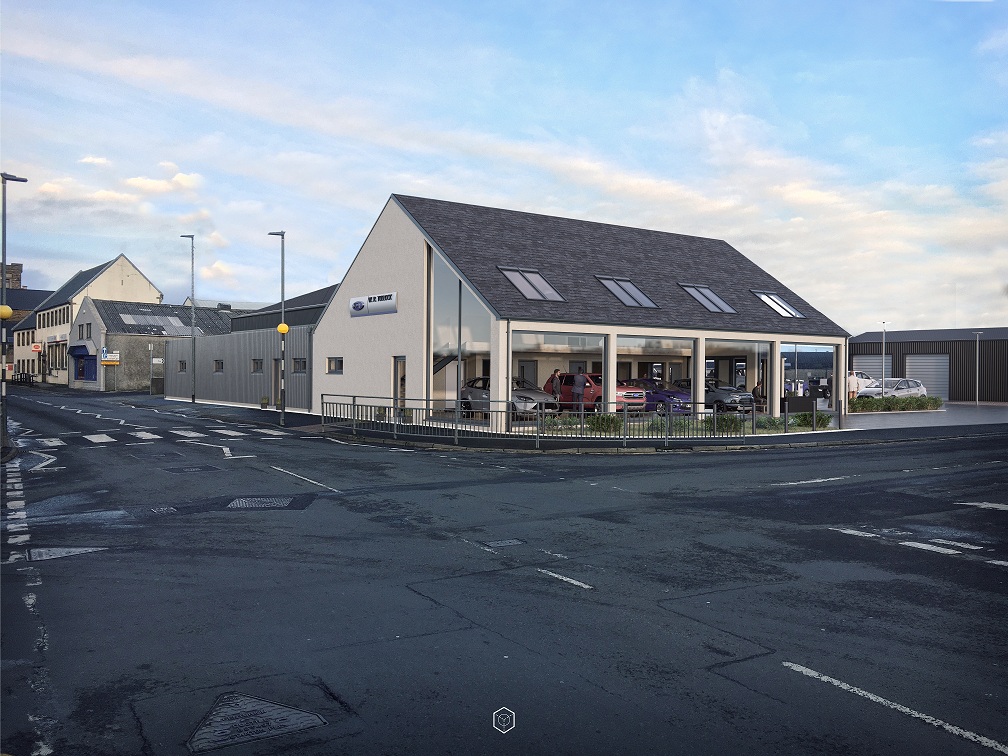 We are a 5th generation family company steeped in motoring history. Founded in 1901, we are now well into our second century in business. Our founder, William Reid Tullock left his home on the island of Westray (Orkney) and emigrated to the USA in 1885. After serving a 5 year apprenticeship as a marine engineer on Lake Michigan, he 'came ashore' and worked for the next 10 years as an engineer for the Horlicks Malted Food Company. During his time in the USA he met Henry Ford, and from that first meeting started our company's loyalty to the 'Ford Brand'.
W R Tullock returned to Orkney in 1901. Establishing a bicycle shop in Kirkwall, he progressed on to cars in 1904 - owning the first locally registered car in March of that year. W R Tullock was appointed Ford Main Dealer for Orkney on 23rd August 1912 (the same year that 'Titanic' was lost).

It is recorded that Henry Ford, after crossing the Atlantic en-route to London (March 1915) where he was to lobby the British Government regarding the effect that World War 1 was having upon his motoring enterprise, anchored in Kirkwall Bay. Whilst his ship lay at anchor he sent a messenger ashore to request W R Tullock to "come on board and renew their friendship."
Over the past 100 plus years the company has moved premises several times in order to continue to meet the changing demands and market trends associated with the motor industry. From its beginnings in a small shop in Kirkwall's Victoria Street the first move saw the purchase of a lemonade factory at 3 Junction Road which was converted into the Kirkwall Cycle and Motor Depot. It was here that several motoring firsts for Orkney were made. The first Orkney registered car (March 1904) BS7 a Benz, also the first driving licence, first battery charging station, the first company in Orkney to be awarded a "Repairers Certificate" by The Royal Automobile Club and Scottish Automobile Club. The certificate still hangs in the office to this day. As the need for larger premises arose the cycle shop stayed in Junction Road and the motor side of the business moved to larger workshops in BurnmouthRoad / Ayre Road.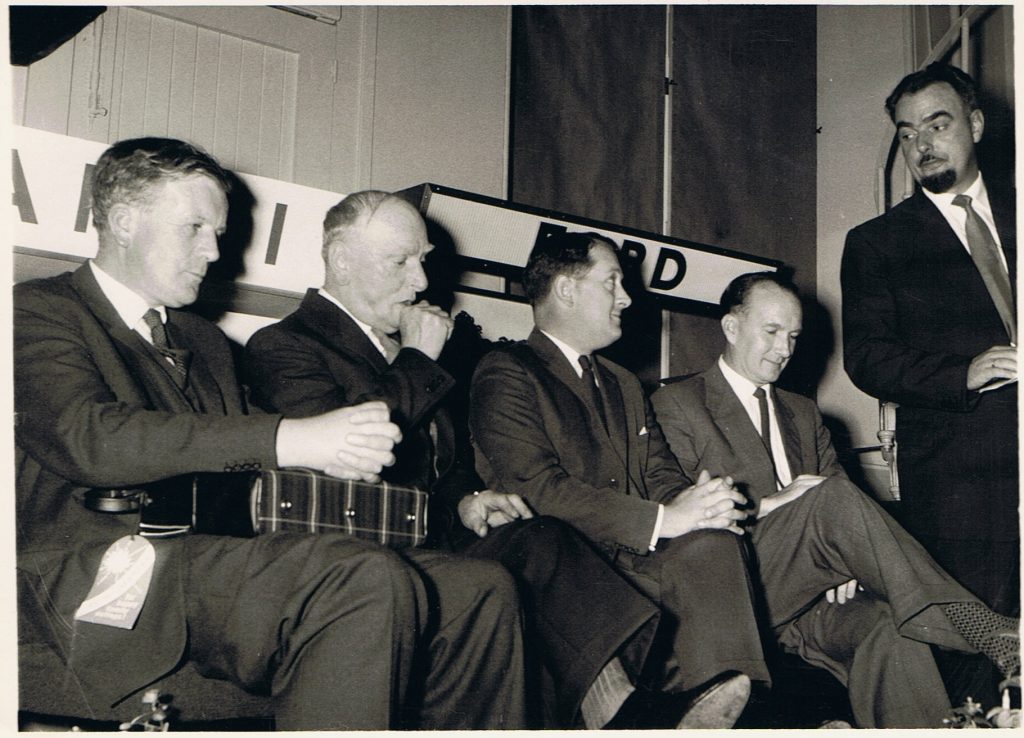 50 Years with Ford - 1962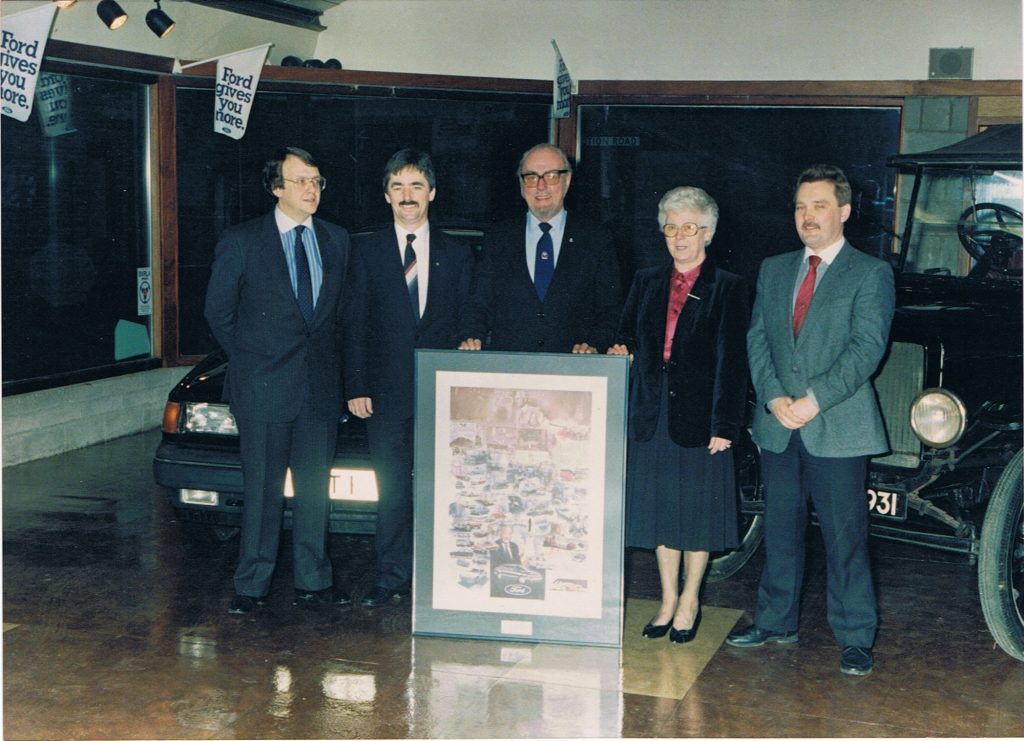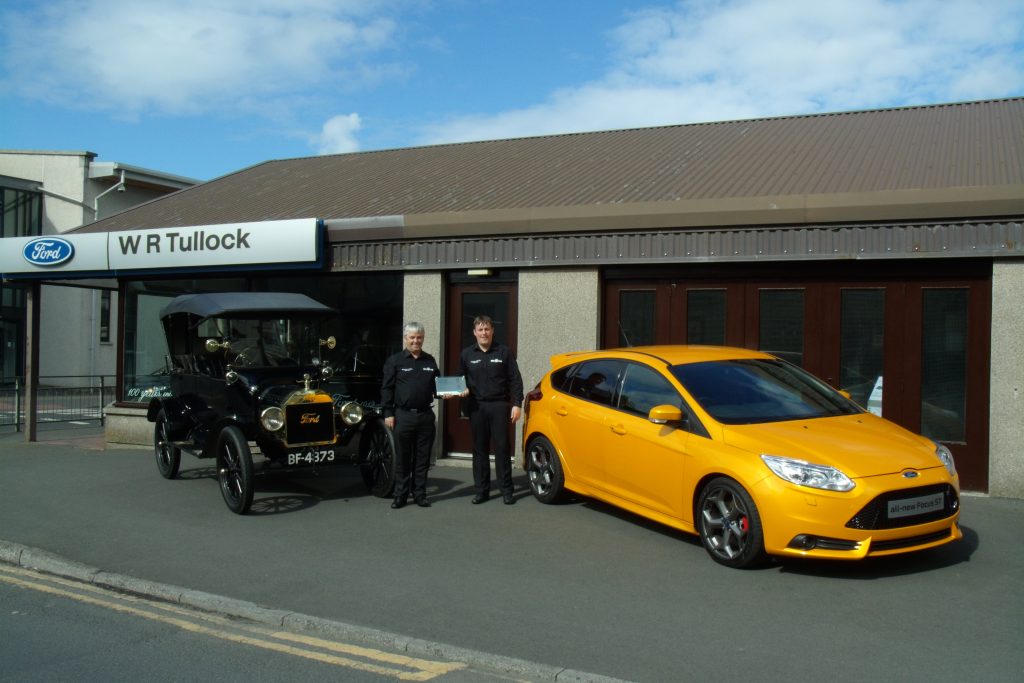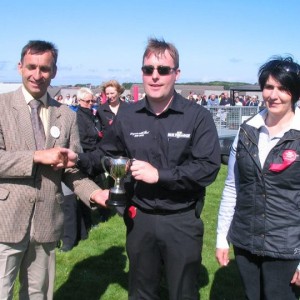 2012 - Local County Show
Best Trade Stand - 100 Years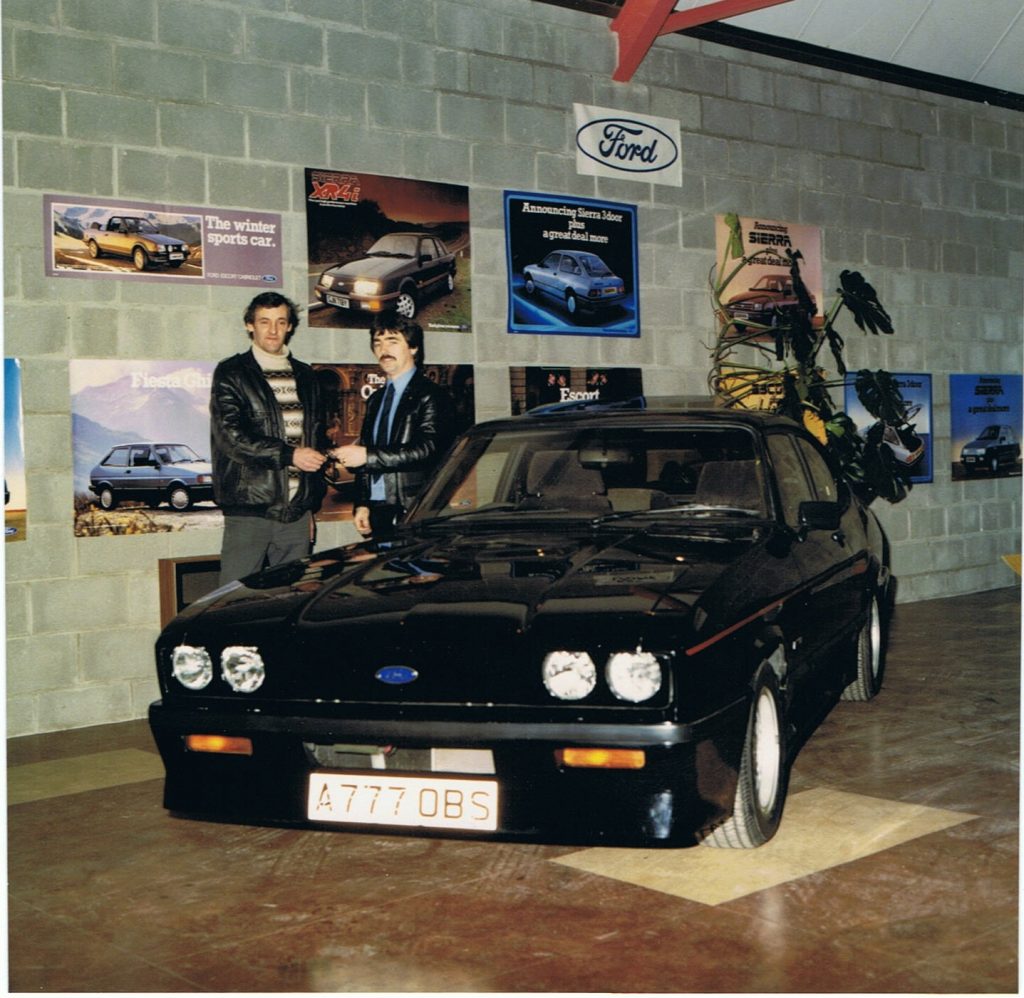 Scotland's 1st Tickford Capri
7th February 1984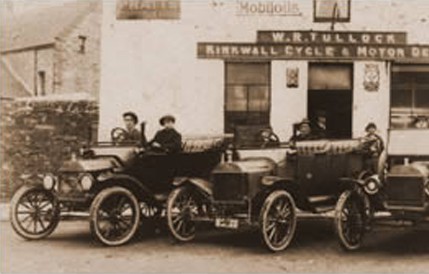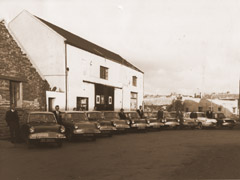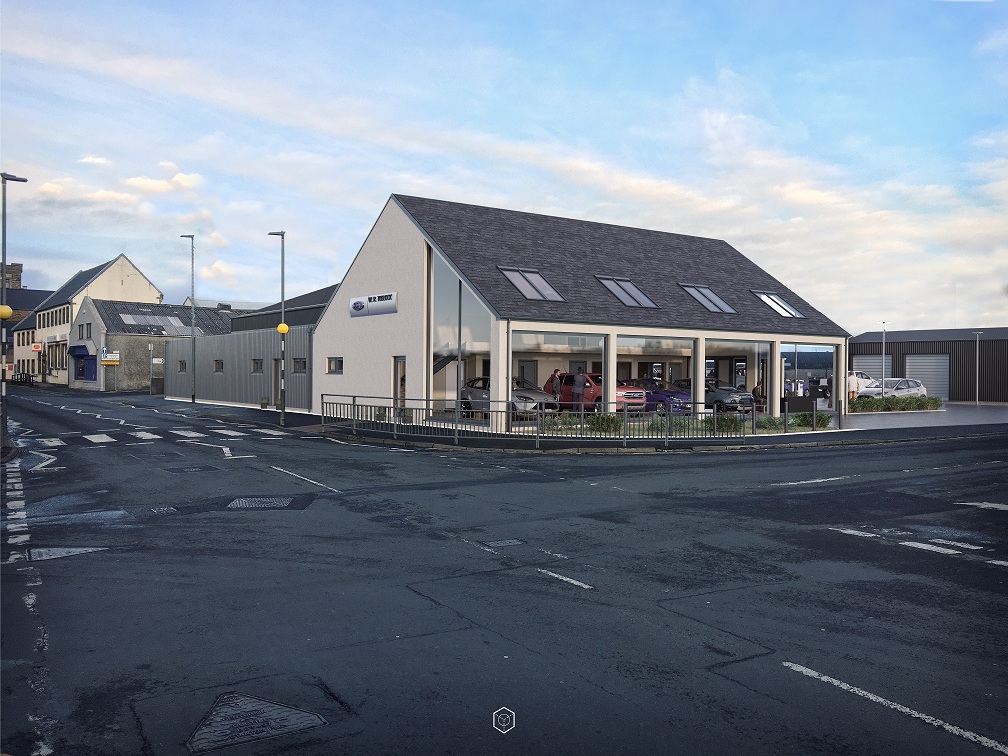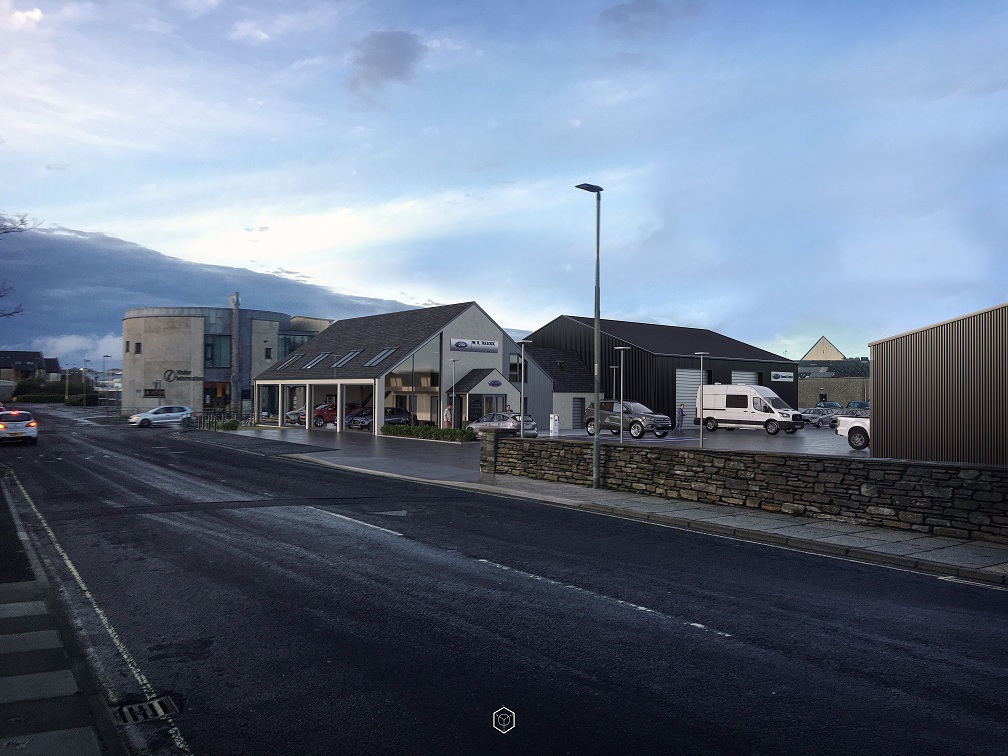 In 1962 as part of the company's celebrations of their 50 years with Ford the Tower Showrooms in Junction Road were opened. Here again several "Orkney firsts" were recorded. The first motorised car showroom turntable as well as the first exterior neon sign which read "Tullock for Ford" 1964 saw the main office and workshops move to the site still occupied today, namely Castle Garage in Castle Street.
September 1980 was a harrowing time when a large fire destroyed most of the premises. Out of the ashes grew a new showroom, parts dept, office complex and fuel forecourt. The company still operates from these premises which were refurbished in 2009.

In 2012 we celebrated our centenary as a Ford Main Dealer (The first to do so in Scotland) an achievement of which we are immensely proud.
Since its foundation in 1901 the company has remained independent and in family ownership. Through the generations (5 to date) the company has been managed by the founder William R Tullock, his two sons David T Tullock(Theo) and Robert P H Tullock, Theo's son Robert T Tullock, his two sons David R Tullock and Duncan A Tullock and today David's son Warren R Tullock is continuing the family tradition.